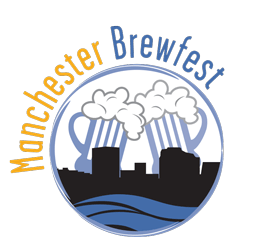 Save the Date

7th Annual

Saturday, July 25, 2020
Thank you to all those who attended the 2019 Manchester Brewfest
Manchester Brewfest to Benefit The Friends of Dartmouth-Hitchcock Norris Cotton Cancer Center
Our mission is to support Dartmouth's Norris Cotton Cancer Center by raising funds for critical cancer research and patient supportive services by increasing awareness of our NCI-designated Comprehensive Cancer Center, and by acting as ambassadors for the Cancer Center and the communities it serves.
Norris Cotton Cancer Center is a world-renowned cancer treatment and research facility affiliated with The Geisel School of Medicine at Dartmouth and Dartmouth-Hitchcock Medical Center. Volunteers raise money, produce events, and facilitate community outreach in an effort to find cures for cancer.
2018 Event Results
$42,863 Raised for New Horizons for NH
Sponsors of the 2018 Manchester Brewfest present the record donation from this year's event. Sponsors in the photo include Whole Foods Market, 965 The Mill, Stark Brewing Company, The Outlaw Brewing Company, New England's Tap House Grille, Lithermans Limited Brewery, Edward Jones-Financial Advisor: Catherine Franzese, Bert's Better Beers.
Major sponsors, not present includes Spectrum Marketing Companies, Sam Adams beer, Members First Credit Union, and Amoskeag Beverages LLC. Thanks to ALL the sponsors, attendees, and our event organizer Bill Herlicka for your support!
2019 Festival Sponsors
2019 Food & Vendor List
2019 Food & Vendor List
Music by Fest Sponsor