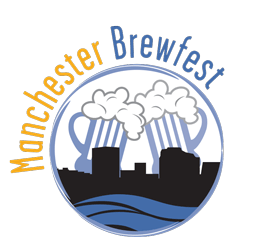 Saturday, July 28, 2018
1-5pm (VIP at Noon) • Arms Park in Manchester, NH
BRING YOUR I.D.
You must be 21+ to enter and drink. No Exceptions
Manchester Brewfest to Benefit New Horizons for New Hampshire
Venue & Event Details
Save the date for the Fifth Annual Manchester Brewfest on July 28, 2018
We'll be pouring over 100 unique, local, and regional craft beers for you to try as well as delicious, local foods and non-alcoholic beverages.
This is a one day Saturday festival in beautiful Arms Park along the Merrimack River in Manchester, NH. Convenient parking is located adjacent to the Manchester Brewfest. Event will be held rain or shine.
VIP hour, general admission and designated driver tickets are all available. Tickets will also be available on-site the day of the event, cash or credit. Tickets are non-refundable.
Thank you in advance for your participation and support!
Volunteer for the 2018 Manchester Brewfest
The Manchester Brewfest is seeking volunteers and you can sign up today to help! Volunteers will receive a t-shirt when they check in. They will also receive 2 free friends admission tickets that they can pick up at the will call line when they arrive for their shift. Please consider signing up and helping out today. There are multiple time slots and types of volunteer work. A bagged lunch will also be provided or you can purchase food from any of the vendor carts that will be at the festival.
2018 Brewer Lineup
Candia Road Brewing Company – Manchester, NH
Live Music
The Slakas are a 5 piece Nashua-based classic/modern rock, high energy cover band that has been playing local venues & events in the southern NH area for about 6 years. With Dave Thorp's endless energy on the drums, Deb Lussier's vocals, Rick Letourneau's bass keeping the low end rhythm, Dave Mitchell smoking guitar leads & vocals and Chris Lussier multi tasking on rhythm guitar, harmonica, vocals & keyboard, the Slakas will get your feet moving and up on the dance floor!
Worcester Magazine published a rave review of the album Blind Willie's Lighthouse, saying, "Dan Cloutier's latest CD is a beacon in the storm. It is an inspiring collection of original songs by Cloutier, chronicling his love of New England, depicted by stormy seas, crashing waves and seagoing captains, along with tales of love and faith. Cloutier's gift for storytelling is apparent in the richness of his tales."
Top Place Prize: $500
Second Place Prize: $250
Summer's a time for family, friends and enjoying the great weather unless you need help with food security or a safe place to sleep. Summer is one of the hardest times for those in need. There are no year-end holiday campaigns, no national holidays to help us remember to give back. As part of this year's Manchester Brewfest we're introducing a new idea for 2018: Cornhole Fundraising Challenge! Run by the 603 Cornhole league.
VIP Pass
Limited availability!
Exclusive early access to beer tent
Access to over 100 craft beers to taste
Manchester Brewfest tasting glass
Access to foods available for purchase
Schmooze with brewers before the crowds
General Admission
Access to over 100 craft beers to taste
Access to foods available for purchase
Designated Drivers
There is a discounted charge for individuals attending the Brewfest as designated drivers for attendees.
Access to foods & non-alcoholic beverages available for purchase
Tickets available on-site day of event.  Cash or credit.
All attendees of the Manchester Brewfest must have a valid I.D. to enter. Please be sure to have it out and ready when entering the Brewfest.
2018 Festival Sponsors
Thank you for your generous support in making this event happen!
Frequently Asked Questions
What's included in the ticket price?
Entry to the festival at the designated time.
The opportunity to try a wide range of great beers made in New Hampshire and beyond.
Food. There will be some great food options available but they are not included in your ticket price.
No. There are no drink tickets. You are welcome to responsibly try any beers you would like. If you are visibly intoxicated you will be asked to leave the festival.
What transportation options do I have?
Manchester does have a cab system and a bus line which you are welcome to use. You may also use Uber or Lyft. Use of these services are at your own cost. It is recommended that you look into alternative transportation options prior to arriving at the festival if you do not plan to bring a designated driver.  Please do not drink and drive.
Can I bring a pet to the event?
Unfortunately, we can only allow pets that are service animals. This includes guide or Seeing Eye® Dogs, hearing or signal dogs, emotional support animals or any other health or disability related service animal. All other pets will not be allowed inside the fenced brewfest area.
What can I bring into the Brewfest?
Bring your lawn chairs.  Hang out on the lawn by the river under the trees.  Outside food and beverages are not allowed.
Can I bring my child(ren)?
No. This event is 21 plus which means everyone must be 21 or older. Kids in strollers or baby carriers are also excluded.
Can my designated driver be under 21?
No. All festival entrants must be 21 or over. We apologize if this creates an inconvenience.
July 28, 2018
days

hours

minutes

seconds