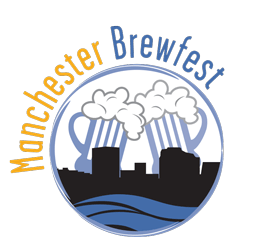 Save the Date
Saturday, July 27, 2019
Thank you to all those who attended the 2018 Manchester Brewfest
Manchester Brewfest to Benefit New Horizons for New Hampshire
The Manchester Brewfest team is proud to support New Horizons of New Hampshire. Their mission is to provide hunger relief, emergency shelter, safe affordable housing and supportive services to individuals and families who are homeless or in need enabling them to gain self-sufficiency and respect.
$42,863 Raised for New Horizons for NH
Sponsors of the 2018 Manchester Brewfest present the record donation from this year's event. Sponsors in the photo include Whole Foods Market, 965 The Mill, Stark Brewing Company, The Outlaw Brewing Company, New England's Tap House Grille, Lithermans Limited Brewery, Edward Jones-Financial Advisor: Catherine Franzese, Bert's Better Beers.
Major sponsors, not present includes Spectrum Marketing Companies, Sam Adams beer, Members First Credit Union, and Amoskeag Beverages LLC. Thanks to ALL the sponsors, attendees, and our event organizer Bill Herlicka for your support!
2018 Festival Sponsors
Thank you for your generous support in making this event happen!
2018 Brewer Lineup
Candia Road Brewing Company – Manchester, NH
Live Music
The Slakas are a 5 piece Nashua-based classic/modern rock, high energy cover band that has been playing local venues & events in the southern NH area for about 6 years. With Dave Thorp's endless energy on the drums, Deb Lussier's vocals, Rick Letourneau's bass keeping the low end rhythm, Dave Mitchell smoking guitar leads & vocals and Chris Lussier multi tasking on rhythm guitar, harmonica, vocals & keyboard, the Slakas will get your feet moving and up on the dance floor!
Worcester Magazine published a rave review of the album Blind Willie's Lighthouse, saying, "Dan Cloutier's latest CD is a beacon in the storm. It is an inspiring collection of original songs by Cloutier, chronicling his love of New England, depicted by stormy seas, crashing waves and seagoing captains, along with tales of love and faith. Cloutier's gift for storytelling is apparent in the richness of his tales."
Top Place Prize: $500
Second Place Prize: $250
Summer's a time for family, friends and enjoying the great weather unless you need help with food security or a safe place to sleep. Summer is one of the hardest times for those in need. There are no year-end holiday campaigns, no national holidays to help us remember to give back. As part of 2018's Manchester Brewfest we introduced a new idea: Cornhole Fundraising Challenge! Run by the 603 Cornhole league.